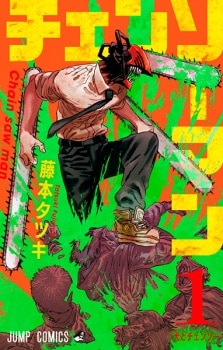 Denji has a simple dream—to live a happy and peaceful life, spending time with a girl he likes. This is a far cry from reality, however, as Denji is forced by the yakuza into killing devils in order to pay off his crushing debts. Using his pet devil Pochita as a weapon, he is ready to do...
myanimelist.net
Haven't seen a manga turned anime that became so hyped up
in a long time. As someone who's read this, it definitely will be a blast.