Stone free, do what I please
Joined

Sep 30, 2005
Messages

28,812
Location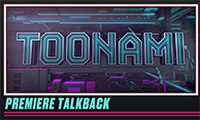 JoJo's Bizarre Adventure - Part 5: Golden Wind
Opening:
"Traitor's Requiem" by Daisuke Hasegawa [GER Ver.]
Ending:
"Modern Crusaders" by Enigma
​
Characters
Giorno Giovanni
Voiced by: Phillip Reich
Stand: Golden Wind Requiem (JP: Gold Experience Requiem)
Abilities: Return to Zero and Life Giver
Stats: Destructive Power - Null / Speed - Null / Range - Null / Persistence - Null / Precision - Null / Developmental Potential - Null
Namesake: Giorno (Italian for "day") / Gold Experience (album by Prince)
Born Haruno Shiobana, Giorno is the son of the vampire DIO (using Jonathan Joestar's body) and a Japanese woman. Inspired by a nice gangster who helped him as a child, Giorno has made it his mission in life to become part of the mafia and rise through its ranks to become its leader, determined to stop the drug trade that has targeted Italy's youth. Sometime recently, his hair turned from black to blonde and he manifested a Stand known as Golden Wind, which had the ability to give anything it touches life. However, during the final battle against Diavolo, the leader of Passione, Giorno's Stand was pierced with a Stand Arrow and became a Requiem Stand. Now, in addition to giving life, it has the power to nullify any action, making it perhaps the most powerful Stand in existence.
Guido Mista
Voiced by: Sean Chiplock
Stand: Six Bullets (JP: Sex Pistols)
Abilities: Bullet Control and Enhanced Reloading
Stats: Destructive Power - E / Speed - C / Range - B / Persistence - A / Precision - A / Developmental Potential - B
Namesakes: "Insalata mista" (Italian for "mixed salad") / Sex Pistols (British punk rock band)
Mista is the laid-back member of Team Bucciarati, the most sociable and carefree with a desire for an easy life, a calmness that helps him to focus even in the heat of battle. At the same time, he is the most prone to casual violence for the pettiest of reasons. Mista also has an intense phobia of the number four, refusing to get into situations where the number comes up. Mista's Stand, Six Bullets, is a Colony Stand type made up of six bullet-like creatures (numbered 1 to 7, skipping 4) that can help guide and control the bullets shot out of Mista's gun via rebounding shots mid-air, as well as reloading the gun for Misa. Despite being Stands, each of the Six Bullets have distinct personalities separate from their user, can have conversations with Mista, and even eat food.
Trish Una
Voiced by: Lizzie Freeman
Stand: Spicy Lady (JP: Spice Girl)
Ability: Softening
Stats: Destructive Power - A / Speed - A / Range - C / Persistence - B / Precision - D / Developmental Potential - C
Namesakes: Trish Gott (American model) / "una" (Italian for "one") / Spice Girls (British pop group)
The estranged daughter of the Passione's boss, Trish never knew her father and lived the first 15 years of her life with her mother until her passing. After this, she found herself placed under the mob's protection, switching hands until winding up in the care of Buccarati's group. Now she is targeted by her own father and his personal assassins, who intends to snuff her out to ensure his identity remains secret. While on their journey, Trish has manifested her own Stand, Spicy Lady, who has the ability to soften any material it touches into a rubber-like consistency.
Jean Pierre Polnareff
Voiced by: Doug Erholtz
Namesakes: Jean-Paul Belmondo (actor) / Michel Polnareff (musician)
In 1987, Jean Pierre Polnareff set off on a mission to hunt down the man with two left hands who killed his sister, with his search leading him into the clutches of the century-old vampire known as DIO. However, he was saved by the Joestar family, and aided them on their quest to kill DIO, exacting his revenge on his sister's killer along the way. Though he parted with his companions once their mission was complete, he kept in touch with Jotaro during the 90s, when the two of them learned of the Arrows. Polnareff's investigations alerted the attention of Diavolo, the Passione's boss, who personally confronted him. While Polnareff managed to escape, the encounter cost him an eye and his legs, and he went underground until the moment was right. That moment came when Buccarati's group stood to challenge the Boss, and with an Arrow in hand, Polnareff was ready to help put an end to the devil once and for all. But just before he could pass the Arrow onto Buccarati, Diavolo killed him. However Polnareff's Stand, Silver Chariot, was pierced by the Arrow just before death, and transformed into a new form: Chariot Requiem, which transferred his soul to the body of the turtle Coco Large, where he now lives on.
Bruno Bucciarati
Voiced by: Ray Chase
Stand: Zipper Man (JP: Sticky Fingers)
Ability: Zippers
Stats: Destructive Power - A / Speed - A / Range - C / Persistence - D / Precision - C / Developmental Potential - D
Namesakes: "Buccellati" (Sicilian fig cookie) / "Sticky Fingers" (Rolling Stones album)
A member of the Passione mafia, Bruno was one of the more righteous members, sharing Giorno's desire to uproot the organization from the inside. His Stand, Zipper Man, could create zippers, which can either sever things in two or create pocket dimensions within objects that can hold either himself or other items. During the initial encounter with Diavolo's Emperor Crimson, Bruno was killed with a swift punch through his chest. However, through a combination of Golden Wind's life-giving ability and Bruno's sheer willpower, he was able to linger on for another several days as a pseudo-zombie, wishing to see the mission to completion. After destroying Chariot Requiem and allowing Giorno to acquire the Stand Arrow which led to Diavolo's ultimate defeat, Bruno's soul passed on.
Leone Abbacchio
Voiced by: Mick Lauer
Stand: Moody Jazz (JP: Moody Blues)
Ability: Chronological Rebroadcasting
Stats: Destructive Power - C / Speed - C / Range - A / Persistence - A / Precision - C / Developmental Potential - C
Namesakes: "Leone" (Italian for "lion") / "Abbacchio" (Italian for "lamb meat") / The Moody Blues (British rock band)
Abbacchio was the no-nonsense member of Team Bucciarati, dedicated to his position. This dedication to upholding justice once drove him to become a police officer, but he soon found the system to be corrupt and favoring of criminals with deep pockets. In a moment of weakness, he accepted a bribe from a pimp instead of arresting him, but when that same pimp threatened to blackmail him, it led to the death of Abbacchio's partner and his subsequent firing. Bucciarati, who saw his sense of justice, soon welcomed him into his group. Abbacchio's Stand, Moody Jazz, had the ability to "replay" moments by rewinding and transforming into a person and reenacting what they did during that slice of time. This allowed Abbacchio to investigate events, at the cost of his own vulnerability as Moody Jazz couldn't attack while it is using its ability. In an attempt to discover the identity of the Boss, Abbacchio attempted to rewind to the moment when the Boss took a photo of Trish's mother; But that invunerability resulted in the Boss, using the guise of Doppio, killing Abbacchio in the same fashion he had killed Bruno. With a final flicker of life, Moody Jazz made an indentation of the Boss's face in a concrete slab, and Abbacchio passed away before his friends could rejoin him.
Narancia Ghirga
Voiced by: Kyle McCarley
Stand: Li'l Bomber (JP: Aerosmith)
Abilities: Machine Guns and Bombs, Carbon Dioxide Radar
Stats: Destructive Power - B / Speed - B / Range - B / Persistence - C / Precision - E / Developmental Potential - C
Namesakes: "Arancia" (Italian for "orange") / Aerosmith (rock band)
Narancia was the most child-like member of Team Bucciarati, possessing a rather bratty personality. But he was incredibly loyal towards his friends, viewing them like family. His Stand, Li'l Bomber, took the form of a small toy airplane with all the capabilities of a real fighter plane, including machine guns and bombs as weapons, as well as a radar that Narancia could use to track enemies via the carbon dioxide they exhale. During the confusion caused by Chariot Requiem's body swapping ability, Narancia (while inside Giorno's body) was killed by Diavolo during a time skip, dead by the time the others were able to perceive what happened.
Pannacotta Fugo
Voiced by: Ethan Murray
Stand: Purple Smoke (JP: Purple Haze)
Ability: Killer Infection
Stats: Destructive Power - A / Speed - B / Range - C / Persistence - E / Precision - E / Developmental Potential - B
Namesakes: "Panna cotta" (an Italian pudding) / "Fugo" (Italian for "dismissing") / "Purple Haze" (Jimi Hendrix song)
Fugo was the most intelligent member of Team Bucciarati, having been a child prodigy who went to university at the age of 13, and as a result thought more about the consequences of a situation than his comrades might. He is a caring and friendly person, and was especially protective of Narancia, who he treated like a younger brother. At the same time, Fugo has an explosively violent temper underneath, and anyone who gets him upset is liable to feel the full force of his fury. When the group decided to betray and ultimately eliminate the Boss of Passione, Fugo refused, knowing they would likely die in the process, and quit the group. His Stand, Purple Smoke, possesses the deadly ability of unleashing a flesh-eating virus that can kill practically anyone, even its user. For this reason, Fugo rarely ever brings out his Stand, only using it as a last resort.
Scolippi
Stand: Prophecy Stones (JP: Rolling Stones)
Ability: Homing to Dying Target
Stats: Destructive Power - Null / Speed - B / Range - A / Persistence - A / Precision - E / Developmental Potential - Null
Namesakes: "Scalioppine" (Italian meat dish) / Rolling Stones (band)
Scolippi was a sculptor who had been under investigation by Team Bucciarati for the supposed murder of his girlfriend. His Stand, Prophecy Stones, is an automatic Stand with the appearance of a rock, drawn to people fated to die soon, able to move via teleportation or phasing through walls in an attempt to reach its target. As it gets closer, the rock gradually takes on the form of a statue of its target, specifically of how they'll appear when dying. If the target were to touch the rock during this, even if they weren't fated to die that day, Prophecy Stones will instantly euthanize them, allowing them a peaceful death. People who aren't fated to die soon can touch Prophecy Stones without being killed, but the sentence "Please kill me" will appear on their skin. The only way to "defeat" Prophecy Stones is to destroy it, though this only discourages it from continuing its pursuit, it will not change the fate already foretold.
Episodio 39 (152)
"The Sleeping Slave"
Chapters adapted: 592-594
​
Previously on JoJo's Bizarre Adventure:
Mortally wounded, Diavolo fell into the river. Trish urged Giorno to look for him, but Giorno claimed that it wouldn't be necessary. Diavolo attempted to crawl into a tunnel, but was fatally stabbed by a hobo who was under the influence of the drugs that Diavolo sold. When Diavolo awoke, he found himself on an operating table, unable to move. A woman walked in and spoke into a tape recorder that she would perform an autopsy. Diavolo tried to get the woman's attention as he assumed he was still alive, but the woman ignored him and sliced open his stomach with a scalpel. Despite being unable to move, Diavolo could still feel the excruciating pain as the woman pulled out his liver.

When the woman attempted to saw off his arm, Diavolo died again of shock and awoke on a streetside in the city. As Diavolo began to realize what was happening, a dog barked at him, which startled him and caused him to fall into the street, where he was run over and killed by a car. Meanwhile, Giorno explains to Trish and Mista that the power of Golden Wind Requiem had doomed Diavolo to die over and over for all eternity.

In a flashback to shortly before Bucciarati and the others met Giorno, a florist approached Bucciarati and asked him to avenge his daughter. She apparently committed suicide, but he believed that she was killed by her boyfriend, a sculptor named Scolippi. On the way to interrogate the sculptor, Mista saw some strange round stones. Upon meeting the sculptor, Mista realized Scolippi was a Stand user after finding another stone next to him sculpted in the form of Bucciarati at the moment of his future death.
Now:
While one can try to hide from fate, in the end fate will find them.
JOJO'S JUKEBOX
For the final Jukebox of Part 5, it's "Slave" by the Rolling Stones.
Notes:
And so, once again, we have arrived at the conclusion of a Part. This time, however, we are now completely caught up with Japan; There has so far been no official announcement for an anime adaptation of Part 6, Stone Ocean. Even if it does premiere next year in Japan, Toonami likely won't get it until 2022, so this may be the last time JoJo will be on American television for at least a year and a half.
If you'd like to read further adventures centered around the Golden Wind cast, there's some additional material. The most notable is "Purple Haze Feedback", a light novel starring Fugo set six months after the events of Golden Wind, exploring him more as a character, the road that led to him joining Buccarati's group, and what happened to him after leaving the group. There's also an older light novel, "Golden Heart, Golden Ring", a (non-canon) side-story set while the group was still in Venice just after betraying the Boss. Additionally, there was a PS2 game based on Golden Wind which followed most of the plot faithfully (though with some fat trimming, like removing Koichi). None of these have been officially translated into English, but there are fan translations out there.
The chapters which this episode covers can be found in volume 63 of the Japanese manga release.
The first 20 episodes of Golden Wind are now on Blu-ray. The first four Parts of both the manga and the anime (as well as the live-action movie) are also available from Viz Media.
Thank you all for participating in the JoJo's Bizarre Adventure talkbacks over the past four years! Until we meet again, I hope you all continue to stay safe through these troubling times and, if you haven't already, please vote.