Joined

Dec 28, 2016
Messages

188
Location
"
If they're going to be indeed a 'delivery service' then that's fine -- but even FedEx doesn't say that they own the thing that they ship
." - Prince
Prince directed this quote at the music industry in particular but it definitely applies to the entertainment industry as a whole. Too often, I find myself fuming when I am reminded that creators of television shows, whether it be animation or live-action, do not own the rights to their creation. The network/company does and that is absurd to me. As with anything, there are exceptions to the rule, such as when Trey Parker and Matt Stone, creators of South Park, signed a deal with ViacomCBS worth $900 million and managed to retain 50% of all non-tv rights to the IP. This, however, is an anomaly.
Animation creators are generally lucky to own 10% of their IP. A cohort of young companies wants to change that.
www.cartoonbrew.com
Most animation creators don't get to own more than 5% of their brand, especially if they're new/aren't a big name in the industry.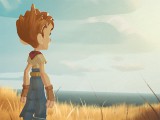 A growing number of creators want more than the standard 5% and several new prodcos are promising a greater stake in order to attract talent and bring in more money.

kidscreen.com
As an aspiring creator, this doesn't just unsettle me. This is utterly terrifying. I shouldn't have to sign away the rights to a project I created. Like Prince said, it's fine if the company acts as the delivery service, so to speak. But to claim ownership? Nah, bro. They just need to distribute the content. And before you say it, I know it's a business. They have a bottom line. Profit is the motive. I also understand, that they are investing money in your project. However, I doubt me owning my creation is gonna cut significantly into their profits. The biggest thing that frightens me about not owning more than 5% of what I created, is cancellations. Ideally, if a network cancels my show, I should be able to take it somewhere else. But because the creator owns so little of the brand, if any at all, the network can just sit on the rights and not do anything with the show. A lot like how Micah Wright, the creator of the failed Nickelodeon animated pilot, Constant Payne, can't take the show anywhere else (at least not without paying the network $300,000 for the pilot and giving them 50% of his salary for life, which is straight up criminal).
I just wanted to get this off my chest. This really scares me, but, as mentioned in the Cartoon Brew article I linked, there are ways to keep ahold of the rights to your show, so I am hopeful.