THE HOME OF THE TOP TOON STARS
Joined

May 25, 2010
Messages

7,423
Location
I would just like to use this thread if I may to discuss the anime
Ninja Senshi Tobikage
, aka Ninja Robots, which is coming to Blu-Ray for the first time in the west - courtesy of
Discotek Media
.
The series spanned 43 episodes and after it's mid-80s debut in Japan aired in the mid to late 1990s across Asia-Pacific on various Cartoon Network feeds. Namely it was shown in India, Australia and other markets in the action Power Zone block. In Australia them series premiered around March 1998. For Cartoon Network an English dub was produced - a hilariously legendary one. Since the show was a bit obscure to begin with and not many people had vcrs at the time, the English dub has become lost media basically for many years. First 20 episodes received a limited DVD release in Australia in the 2000s, but that was it. The remaining 23 episodes in English haven't been seen since. Until now. The current distributor releasing it will include the dub of the first 20 DVD episodes and is asking fans who recorded the show on tape back in the day to contact them to recover the dub. This is the only solution for a full English release, because the owners of the dub (Warner Bros/Turner/CN) in those regions no longer have the master tapes in their vaults. So far Discotek has managed to obtain through fans a majority with only about 10 episodes missing left to be found.
English promo
If any of you know someone who might have recorded them, feel free to contact the company and help them out.
Here's various info and clips Discotek has tweeted out over time...
September 2020 Update #1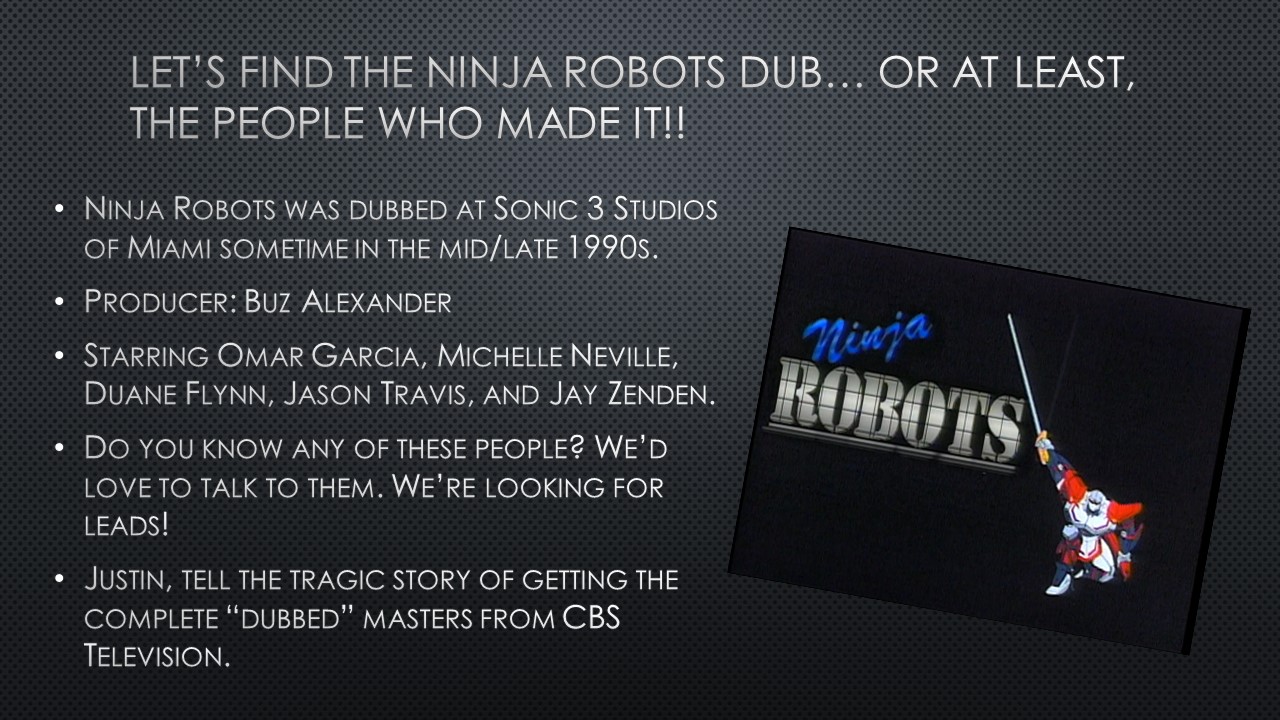 December 2020 Update #2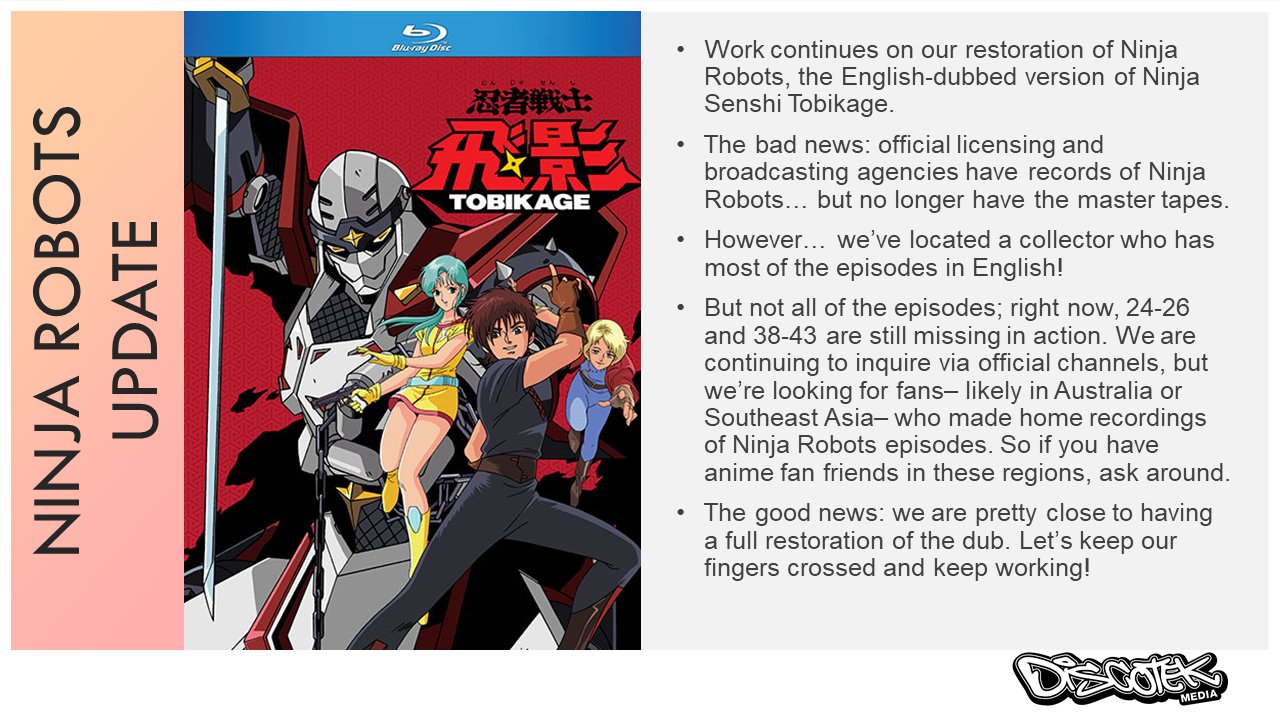 The Blu-Ray should come out some time this year.
Feel free to discuss the series itself, its airing and English dub or the Blu-Ray release itself